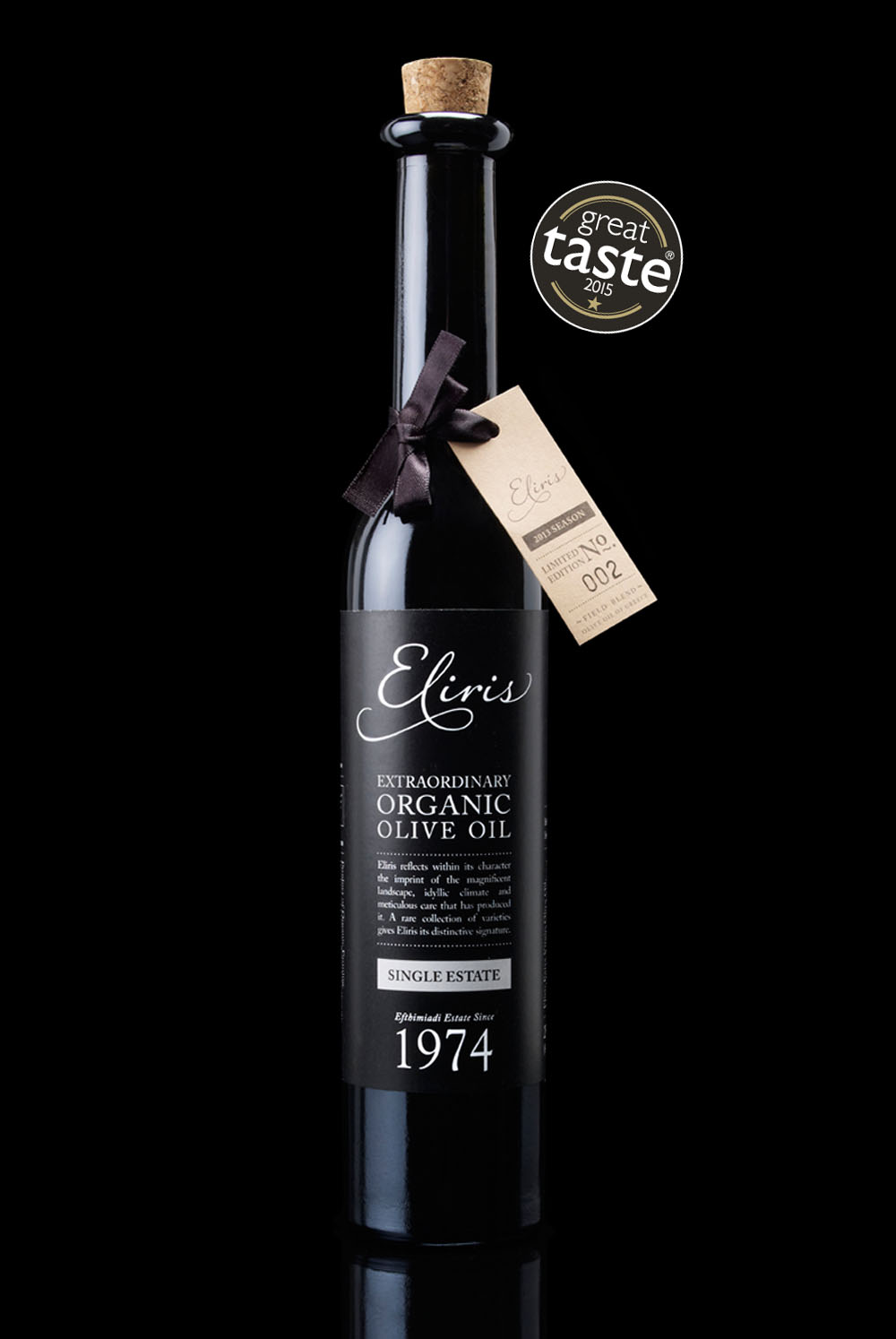 Eliris, the extraordinary taste of Greece
In an area of astonishing natural beauty, nestling in the foothills of the Menikio mountains in Northern Greece, there thrives an olive grove of noble provenance. Home to a rare collection of legendary Greek olive varieties, the grove has been painstakingly rejuvenated by a daughter  and her English fiancee, in honour of her father's dream.
In this idyllic, tranquil setting, olives are tended with reverence using time-honoured, organic methods. Fresh olives are harvested by hand and quickly cold extracted to produce Eliris, a high-phenol, signature field-blend of unrivalled quality, aroma and flavour.
Eliris is one of the finest, most distinctive organic olive oils in the world. Fresh estate olive oil is like nothing else, a rare joy to be savoured. If you are holding a bottle of Eliris, you are one of the very few to discover and experience a truly rare delicacy – beyond delicious.
Iris & Sam warmly welcome you to learn more about what makes Eliris extraordinary and would be delighted to hear how Eliris has brought joy to and influenced your culinary adventure.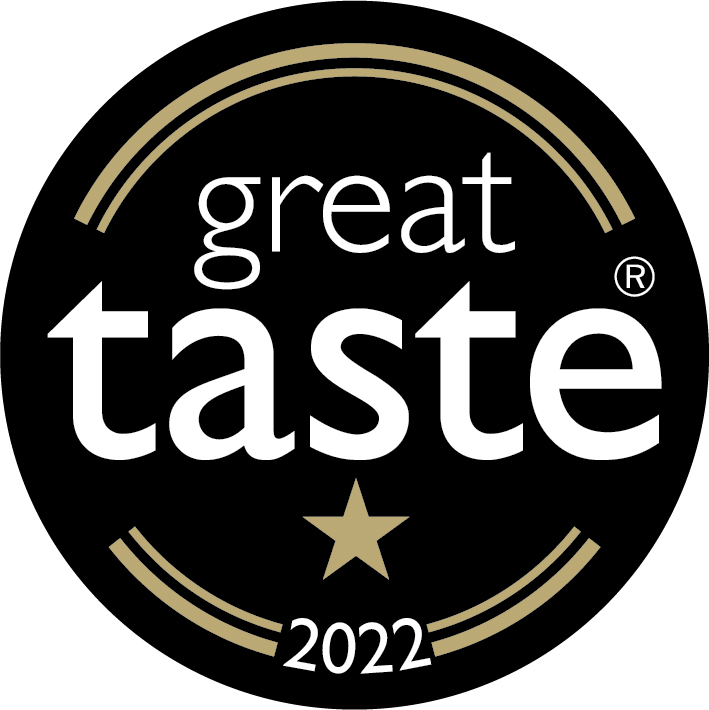 Great Taste Awards 2022
1-Star
This olive oil is cloudy with a striking green freshness on the nose. It has a great mouthfeel, the green flavours of the early harvest are noticeable and the pepperiness cuts through the butteriness of this wonderful olive oil.
We adore the fresh cut grass and buttered artichoke aroma of your olive oil, with delicate notes of green apples and herbs, the appearance too has a stunning bright golden lemon zing. The flavours of fresh fruity olives and fresh cut grass are a joy, and we are soon treated to the pepper hit at the end. We love the variety of olives that you have chosen here, because it has produced a vibrant olive oil.
How fake is your mozzarella and parmesan? The great food con featuring ELIRIS as the REAL DEAL!
Helen Rumbelow
February 18 2016, 12:01am,
The Times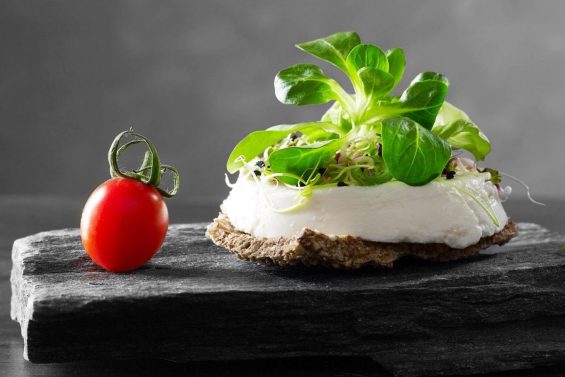 It kind of comes down to one thing. If you can buy a lump of parmesan, why buy it grated? I mean, I know why I have bought grated cheese: it's those times when I can't be bothered to get the grater out and do it myself. I know it's wrong because everything about it, from the slimy packet to the dead flakes, feels like a sin. Yet that's most of the multibillion-pound modern food fraud scandal explained, the processing that means it is getting easier to adulterate what we eat — from juice to fish to meat to cheese — with things we would find sickening if only we knew. Read More
Latest Harvest Limited Release
Enjoy fresh, in-season single-estate organic olive oil.
Ideal for finishing dishes, sous-vide, dressings, marinades & dips.
……..
For single bottles of Eliris, please visit Fortnum & Mason food hall in London and…


"Greece remains a great olive oil producing nation – and Eliris Olive Oil is the best I've tried – aromatic & full of flavour. Great pouring properties, too. I feel confident using this in my restaurants."
"Today Sam and Iris have revived the grove and are producing really first class oil on the farm. Because of the range of olive varieties used the oil seems to have greater taste and flavour dimensions than oils pressed exclusively from Koroneiki, which is the norm in Greece".
"Your oil is amazing, we are very proud to use your exceptional product! a very very good quality finishing oil at a good price."
Arnaud Stevens
Chef Patron at Searcys Sixtyone Restaurant
61 Upper Berkeley Street, London, W1H 7PP
sixtyonerestaurant.co.uk

"A delicate-bodied oil with considerable personality (itself a rarity). Gentle pungency and almost no bitterness – in fact a pleasing impression of sweetness, yet cleanness in the mouth. Delicate aromas of green vegetables and herbs."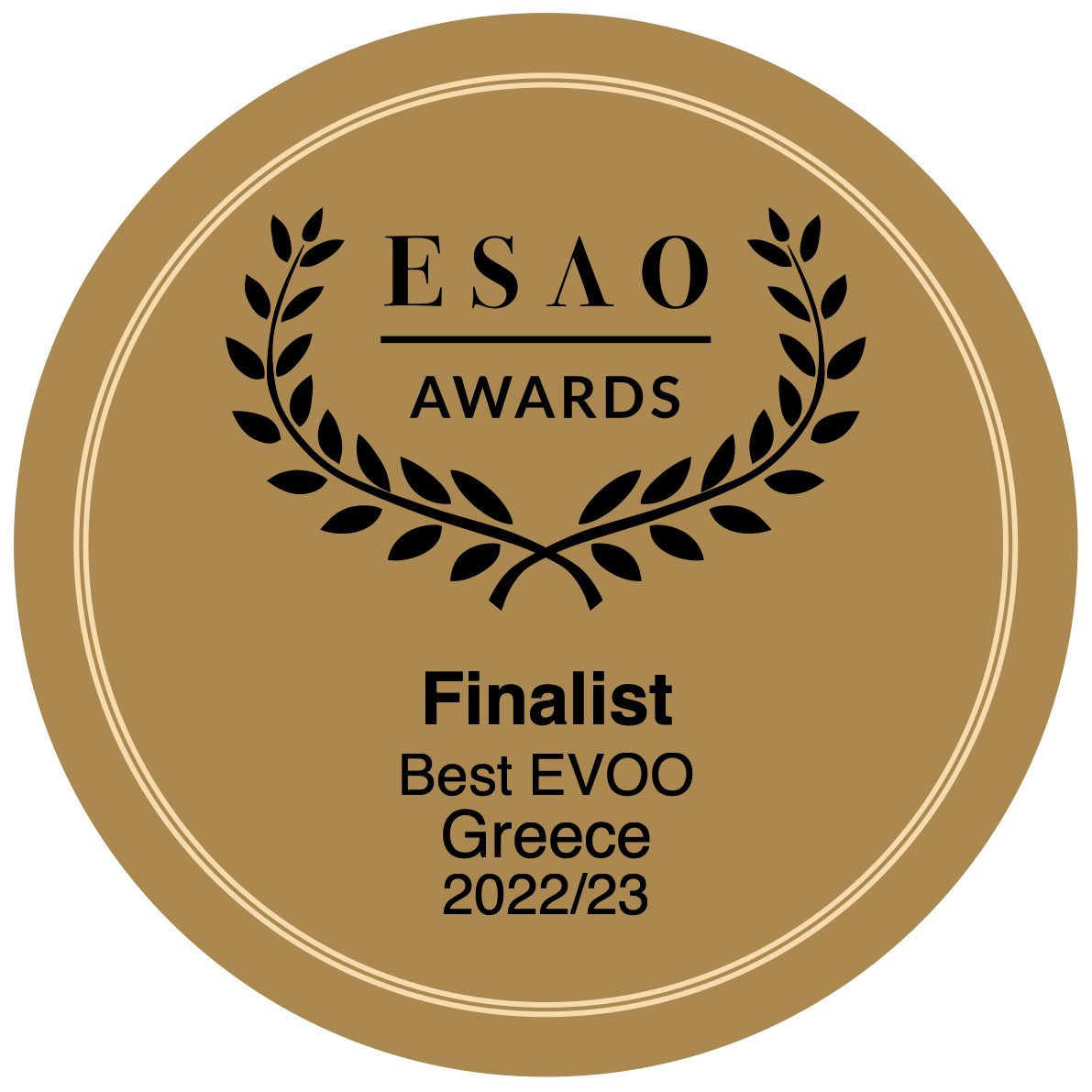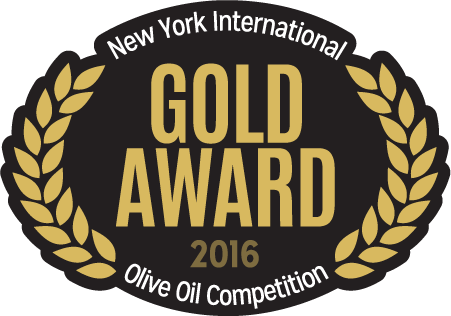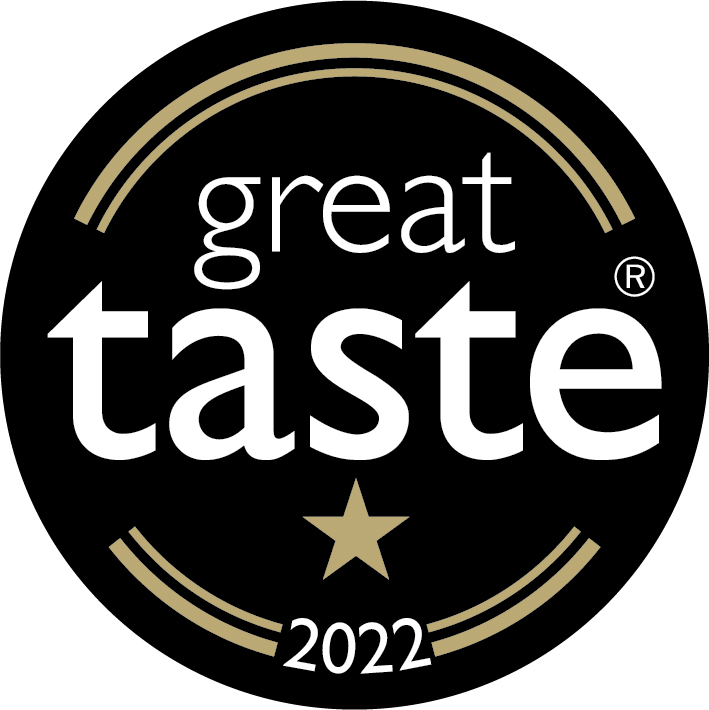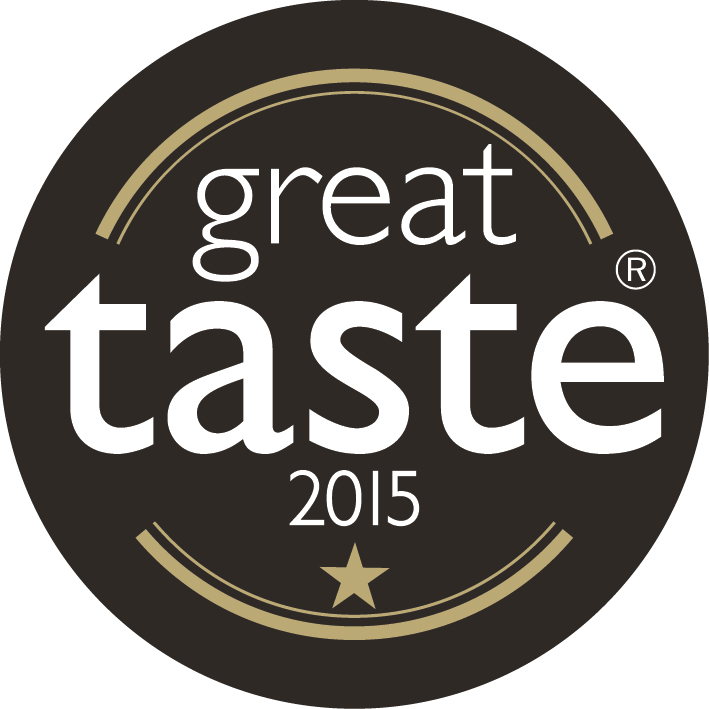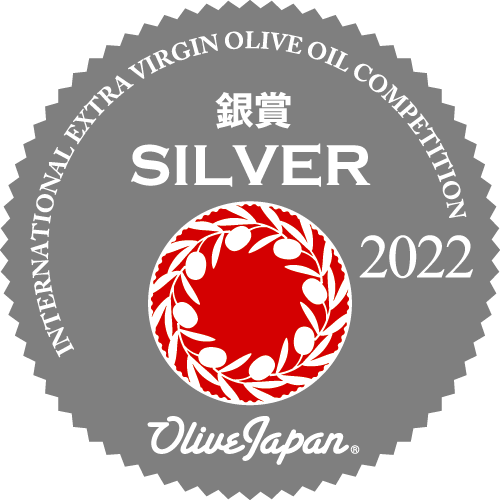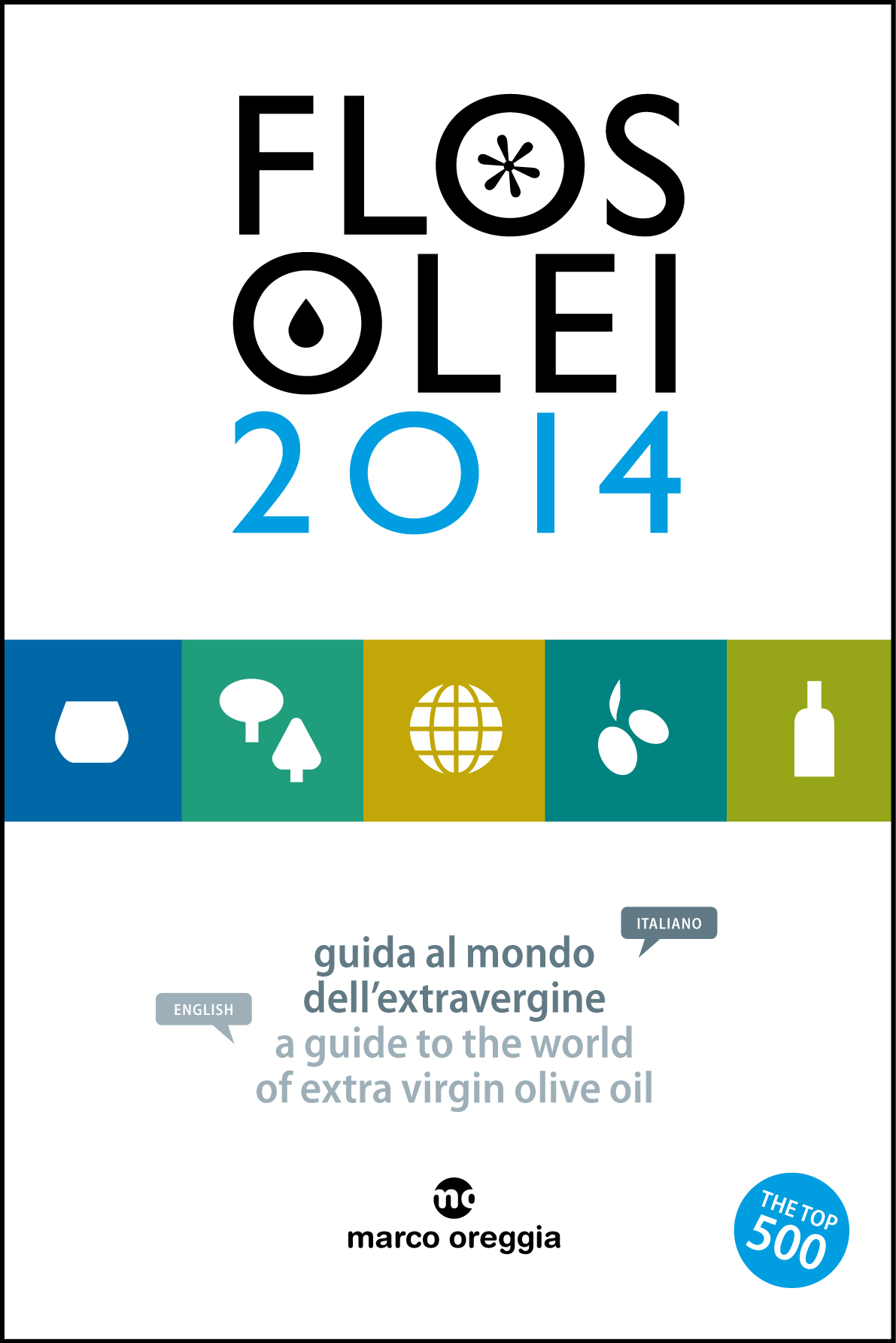 Become a 'Friend of Eliris'
Keep up to date with latest news, exclusive offers and more…
Subscribe to our mailing list