Eliris wins GOLD at NYIOOC 2016

On April 14, 2016 the New York International Olive Oil Competition revealed the best olive oils in the world.
The New York International Olive Oil Competition is the largest, and most publicized olive oil quality competition in the world.
More than 800 entries from 25 countries are judged by an international panel of experts. The winning olive oils are coveted by chefs, food buyers and discerning consumers everywhere who value extra virgin olive oils of the very highest quality.
The World's Best Olive Oils
The competition winners are bestowed the distinction of "Best Olive Oils in the World" and they are featured in the yearly index and official results website, bestoliveoils.com where details of every oil are presented in a format convenient for all devices.
The Most Esteemed Panel of Judges Ever Assembled
As the premier international olive oil event, NYIOOC draws the most renowned judges — the very top tasters from every region — to scrutinize, one by one, every entry in order to definitively declare the Best Olive Oils in the World.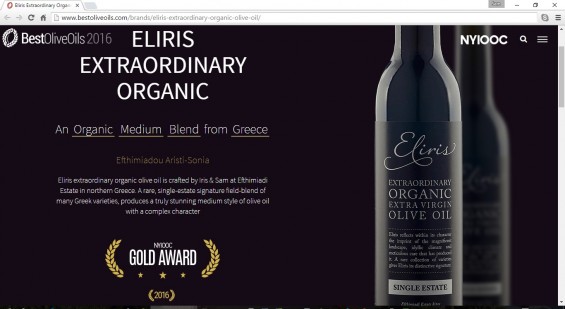 Great Taste 2015 announces new stars and Eliris extraordinary organic extra-virgin olive oil is a winner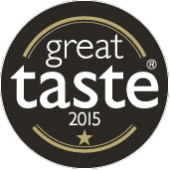 The world's most coveted blind-tasted food awards, Great Taste, has just released the Great Taste stars of 2015 and Eliris is amongst the producers celebrating as its Greek organic extra-virgin olive oil is now able to proudly carry the little gold and black Great Taste logo.
Judged by over 400 of the most demanding palates belonging to food critics, chefs, cooks, restaurateurs, producers and a host of food writers and journalists, Great Taste is widely acknowledged as the most respected food accreditation scheme for artisan and speciality food producers. When a product wears a Great Taste label it carries a badge of honour but more importantly, the Great Taste logo is a signpost to a wonderful tasting product – hundreds of judges have worked tirelessly to discover the very best, through hours and hours of blind-tasting a total of 10,000 different foods and drinks.
Recognised as a stamp of excellence among consumers and retailers alike, Great Taste values taste above all else, with branding and packaging ignored. Whether it is cheese, ale, steak or chutney being judged, all products are removed from their wrapper, jar or bottle before being tasted. The judges then savour, confer and re-taste to decide which products are worthy of a 1-, 2- or 3-star award.
There were 10,000 Great Taste entries this year and of those products, 130 have been awarded a 3-star, 597 received a 2-star and 2,382 were awarded a 1-star accolade. The panel of judges included Masterchef judge and restaurant critic Charles Campion, TV presenter and cook, Aggie Mackenzie, Great British Bake Off winner, Frances Quinn, Masterchef the Professionals finalist, Adam Handling, food buyers from Harrods, Selfridges, Waitrose and Marks & Spencer, and chefs including James Golding, Chef Director of The Pig hotel group, who have together tasted and re-judged the 3-star winners to finally agree on the 2015 Top 50 Foods, the Golden Fork Trophy winners and the new 2015 Supreme Champion.
Finally on Monday 7 September, at a nail-biting Awards' Dinner at the Royal Garden Hotel, London, the great and the good from the world of fine food will gather to hear who has won the Golden Fork Awards and the final applause will be reserved for the Great Taste Supreme Champion 2015.
FLOS OLEI International Competition 2014 & 2015
1 of only 7 Greek olive oils selected
Recognised among the top 500 producers in the world
Flos Olei
Eliris is published in the 2014 & 2015 Flos Olei Guide to the world of extra virgin olive oil, a project proposed by Marco Oreggia and Laura Marinelli. It is an International Competition addressed to the world's best olive growing farms and at the same time it is a Guide describing, popularizing and promoting the ones that will excel in this selection. The Competition includes an assessment of the olive oils presented by their panel of Expert Tasters through rigid tasting and the working out of an organoleptic profile.
Tasting Notes
The Extra Virgin Eliris from Organic Farming is a beautiful intense limpid golden yellow colour with light green hues. Its aroma is fine and delicate, with hints of apple, pear and banana, together with flowery notes of lavender and fragrant notes of mint and rosemary. Its taste is mellow and vegetal, with a flavour of artichoke, chicory, lettuce and a note of almond and fresh walnut. Bitterness and pungency are present and harmonic.
Gastronomic Matches
Eliris would be ideal on seafood appetizers, salmon carpaccio, chickpea salads, baked potatoes, barley puree, vegetable cous cous, mussels au gratin, amberjack tartare, baked poultry or lamb, goat cheese.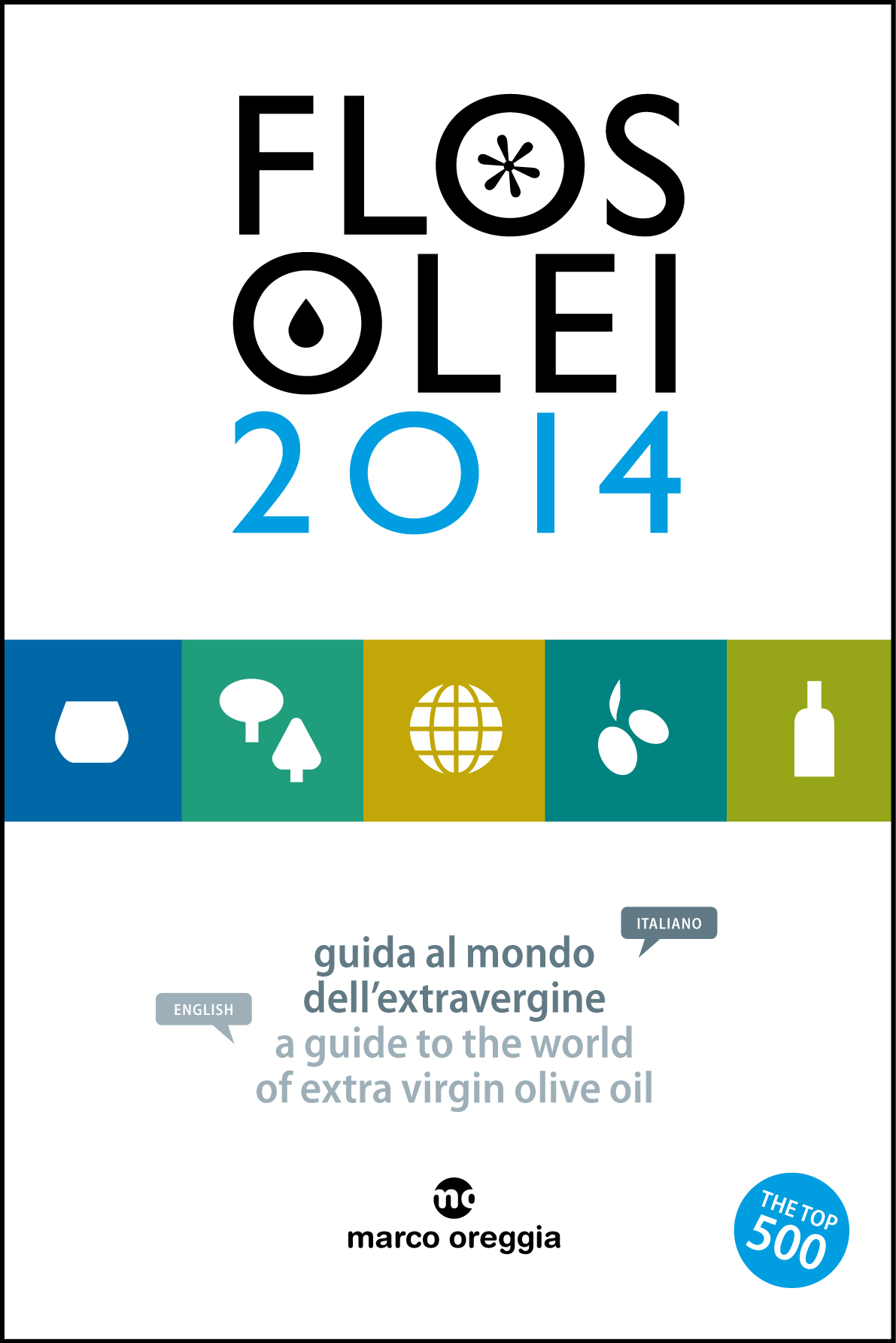 Tasting Notes
The Extra Virgin Eliris from Organic Farming is a beautiful intense limpid golden yellow colour. Its aroma is full and rotund, rich in fruity hints of apple, pear and banana, together with fragrant notes of basil and field balm. Its taste is elegant and distinctly vegetal, with notes of lettuce, celery and a fresh walnut finish. Bitterness and pungency are distinct and balanced.
Gastronomic Matches
It would be ideal on mayonnaise, chickpea appetizers, sea bream carpaccio, shellfish salads, marinated bass, broad bean purée, fish cous cous, fried vegetables, gilthead tartare, soft fresh cheese, oven cookies.