Stuffed courgette flowers recipe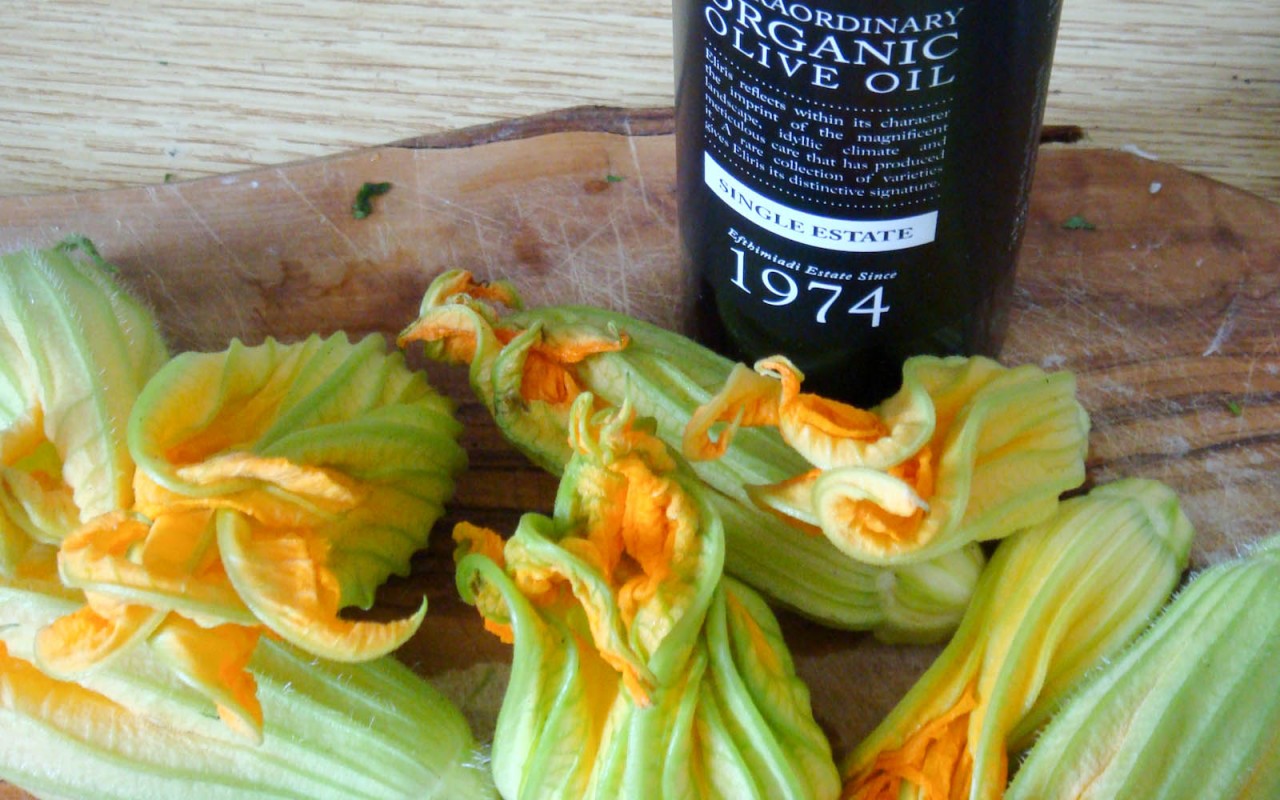 This is a real summer garden delicacy. Absolutely delicious!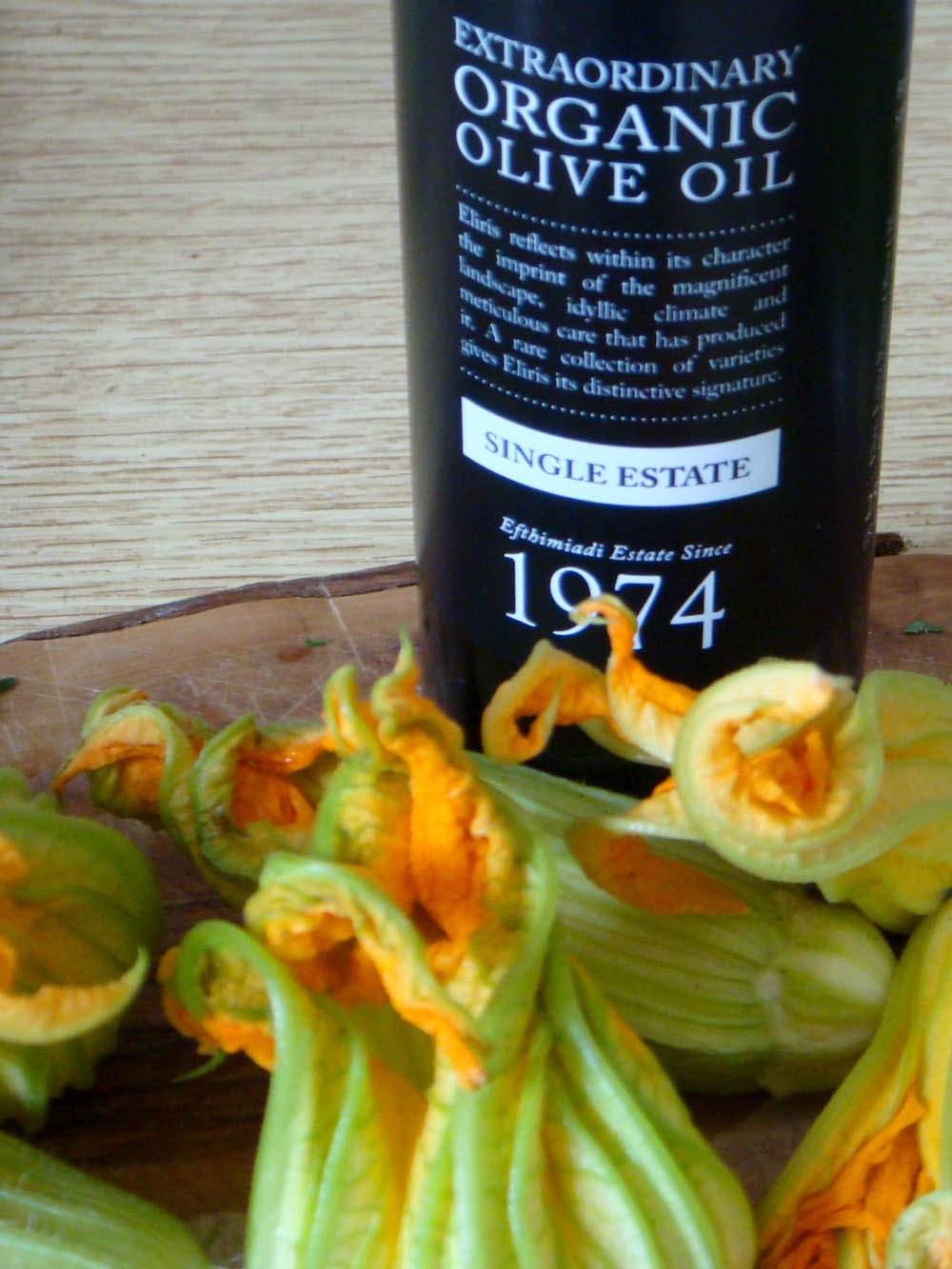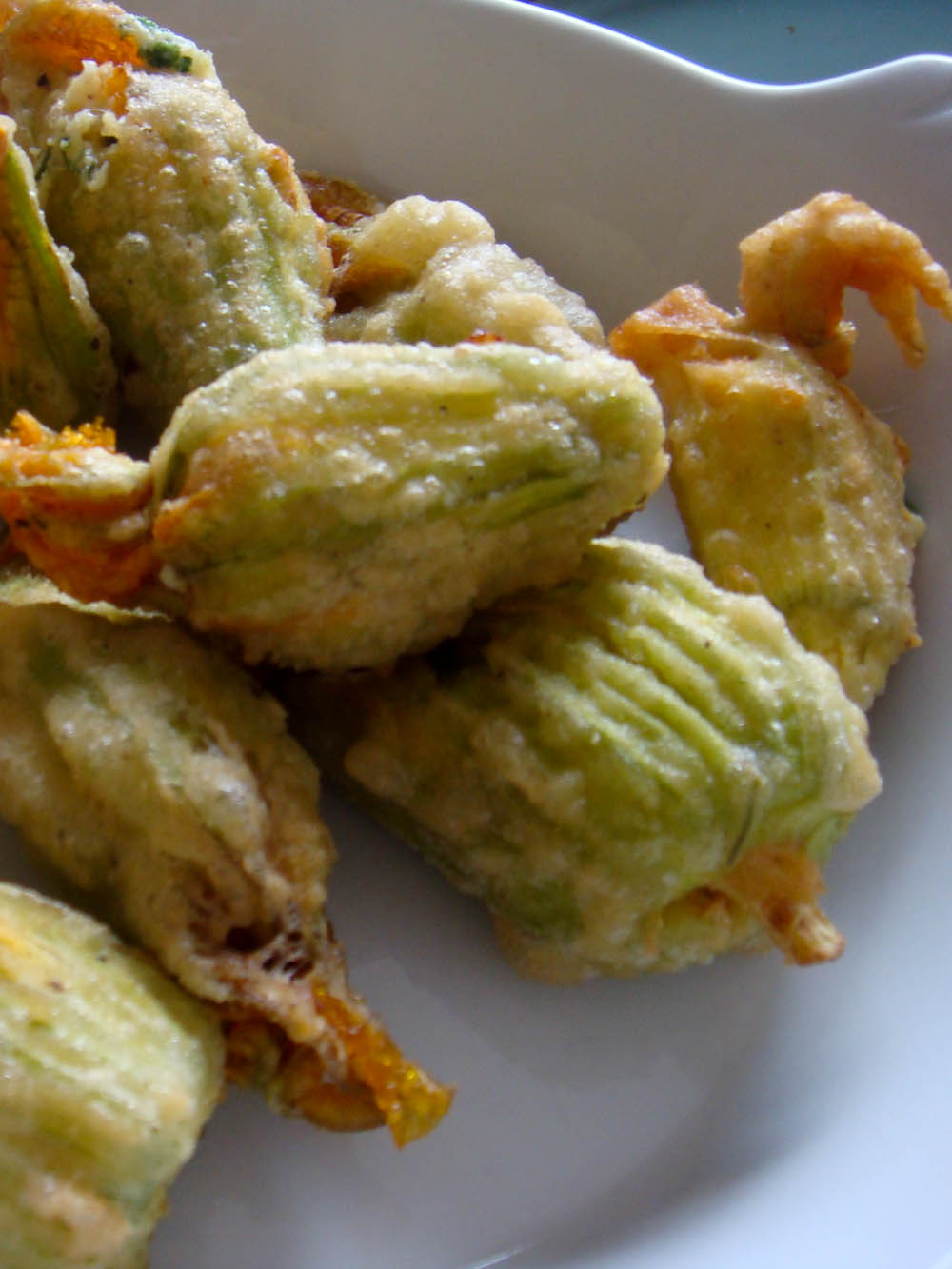 Servings: 2-3
(All measurements approx.)
Tip: to keep flowers fresh, you can stand them in a little water if need be.
Ingredients
10 courgette flowers, washed to remove any dirt or bugs
Oil of choice for deep frying (best with olive oil)
Filling
80g grated Greek feta
80g grated Kefalograviera (or equivelant, such as Parmesan)
1tbs fresh parsely, finely chopped
1tbs fresh chives, finely snipped
(optional) 1 tbs Mint and/or Basil, finely chopped
1 large egg (preferably organic free-range)
Freshly ground pepper
Batter
4 heaped tbs plain flour
1 rounded tbs cornflour
½ tsp baking powder
½ tsp sea salt
ice-cold beer or sparkling water until ideal consistency
Directions
Heat the oil to about 180C
To prepare the filling:
Chop herbs finely and snip chives with scissors into small pieces.
Add herbs and egg to the cheeses, season with pepper and stir to combine.
To prepare flowers:
Fill with 3 teaspoons of cheese mix, twist the tips of the petals to secure the filling.
Make the batter by putting the flour, corn flour, baking powder and salt in a large bowl, give it a whisk to remove any lumps.
Slowly add beer or sparkling water whisking as you pour to achieve a batter with the consistency of single cream.
Dredge the flowers in the batter.
Carefully place 3-4 filled courgette flowers into the hot oil, gently turn to ensure they cook evenly.
When golden, remove and place on kitchen paper to drain. Repeat with remaining flowers.
Serve immediately.